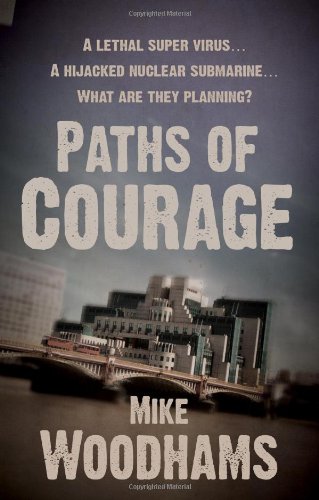 The North Koreans have created a lethal super virus… Terrorists have hijacked a Russian nuclear submarine… Together, they are planning an attack that could have deadly consequences… Using their spy networks in Seoul and Moscow, British Intelligence establish that the North Koreans are manufacturing a lethal super virus. They also learn of a planned attack on a major western city, to be carried out by terrorists using a hijacked Russian nuclear submarine. Are these two strands of intelligence linked? MI6 send a small team of specialists into North Korea with orders to verify if a virus does exist. Led by Frank Ryder, an ex-SAS operative, who is accompanied by Dr. Grace Seymour, an army virologist, the team search the remote central highlands to find the manufacturing facility. Meanwhile, the British Navy's 'state-of-the-art' nuclear submarine, HMS Ambush, is ordered to find and destroy the hijacked Russian submarine. The crew must endure weeks of cat-and-mouse searching, but will they succeed in finding the rogue submarine before a missile and its deadly warhead are unleashed towards an unsuspecting city? Paths of Courage brings together the unusual combination of a British clandestine military operation into North Korea and associated submarine warfare. Reflecting today's modern world, it is a brutally realistic, gripping read for anyone interested in espionage, particularly those with a penchant for the 'man against all odds' scenario.
Read a sample on Amazon.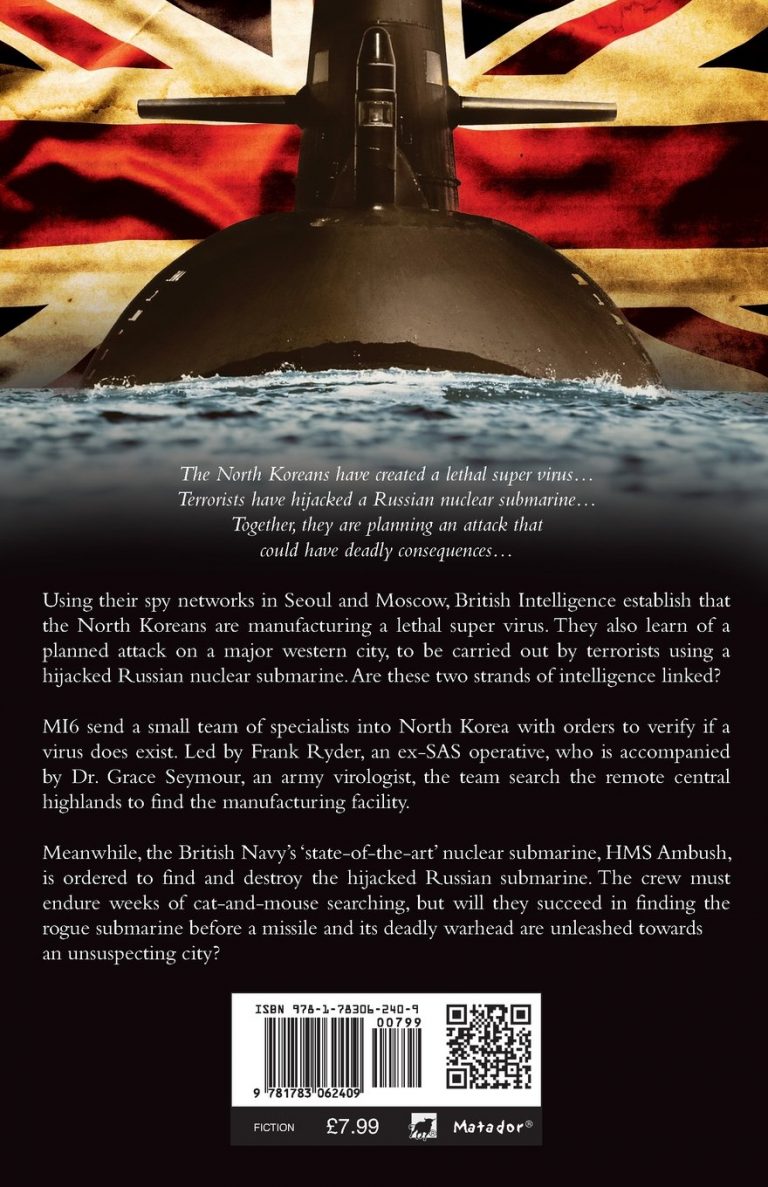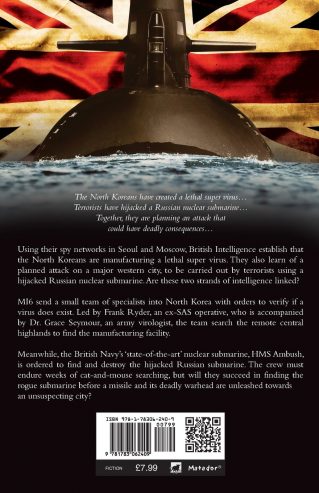 Looking for good fashioned espionage based action thriller, look no further. This story starts with action and does not stop until the conclusion, my type of book – pure entertainment. Omega team, an elite British black operations unit led by Frank Ryder, is given the task of tracking a deadly virus and retrieving a vaccine. To do this he has help from Grace Seymour a scientist from Porton Down. Whilst Omega are tracking the virus, the latest British hunter killer submarine is looking for a rogue Russian Delta sub. Are the two linked?
Mike Woodhams has to be congratulated for a superb book, like a 007 movie in type

Paths of Courage started out fast, edge of your seat, ran that way all the way through and ended up with a big bang. I loved this book, it is an espionage thriller written like you are right there. Current events lead the way, with Frank Ryder, former SAS teaming up with a virologist to find out if North Korea has developed a lethal super virus or not. It is filled with action, and very well written. Don't waste any more time reading my review, get this book and enjoy the read. This preview copy was given to me by NetGalley in exchange for an honest review